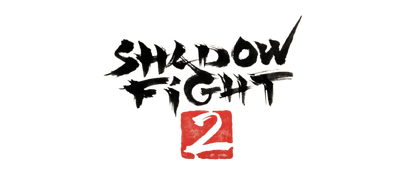 Shadow Fight 2 is a role-playing fighting game published by Nekki and developed by Banzai.Games. The first version of the game was soft launched on October 9, 2013 while the game was later released worldwide on May 1, 2014 on both Android and iOS platforms, and on January 27, 2015, it was released on Windows 8 and 8.1. On September 13, 2018, it was released for Nintendo Switch as well. The Switch version was the first to introduce real-time versus mode to Shadow Fight 2 via local player-vs-player battles. On March 12, 2019, Nekki announced that the game has been completely rewritten with the Unity engine. The new version was made gradually available to a small number of Android users in order to avoid problems and issues, before it was finally available globally at April 7, 2019. And now the game was very well updated by Pl1mb3rka SF2, one of the best Shadow Fight 2 Developer. On the other hand, the best Shadow Fight 2 community is Shadow Fight Forum. Working with the developers as their assistant
This installment introduces the game's events with an animated prologue. In this introduction, the narrator (who is the main character) reveals that he was a legendary combatant. On his travels to find a worthy opponent, he came across and opened the Gates of Shadows, releasing the demons and effectively reducing himself to a shadow. Continuing the theme of its predecessor, players begin the game as an unarmed silhouette. They are then given simple tutorials which familiarize them with the game.
Shadow Fight 2 is available in English, German, French, Russian, Chinese (simplified and traditional), Italian, Portuguese, Spanish, Turkish, Japanese, and Korean.
Official Description
| | | |
| --- | --- | --- |
| " | The sequel to the famous Facebook smash hit with 40 million users! From the creators of Vector: Shadow Fight 2 is a nail-biting mix of RPG and classical Fighting. This game lets you equip your character with countless lethal weapons and rare armor sets, and features dozens of life-like-animated Martial Arts techniques! Crush your enemies, humiliate demon bosses, and be the one to close the Gates of Shadows. Do you have what it takes to kick, punch, jump, and slash your way to victory? There's only one way to find out... | " |
Storyline
Shadow was formerly a powerful combatant, but his arrogance led him to defy the rules established by his ancestors, and he opened the Gates of Shadows. Upon doing so, he quickly realized his mistake but it was too late. The Demons who were inside the Gates are freed and Shadow lost his flesh and soul and became a mere silhouette of his former self. Seeking to redeem himself, Shadow must defeat all the demons and reclaim their Demon Seals in order to close the Gates of Shadows and lock away the evil he has unleashed upon the world. Along his journey, Shadow meets with allies who help him in his quest, as well as many adversaries who challenge him to duels for thier own reasons.
Upon closing the Gates, Shadow unexpectedly gets involved in something much more sinister when one of his friends, May, got pulled in through to the Gates. Attempting to rescue May, Shadow reopens the Gates of Shadows once more and he goes through the Gates, which are revealed to be a portal and Shadow is taken to another world. He learns that all of his misfortunes are all caused by Titan, a powerful cyborg alien who had conquered many worlds and is now close to invading Shadow's world. Only Shadow who can stop this cruel invader once and for all.
Gameplay
Shadow Fight 2 feature battles with epic combat sequences, rendered in astonishingly life-like detail with easy to learn controls. Players are given the opportunity to customize their fighter with epic swords, nunchacku, armor suits, magical powers, and more.
Throughout the game this character will acquire new levels and skills. They can pick and combine what Weapon, Armor, Helm, Ranged Weapon and Magic their character will use, resulting in hundreds of possible combinations. Players can further enchant their equipment to strengthen their gears.
The players can purchase and upgrade these equipment using three major types of currencies: Coins, Gems, and Shadow Orbs. As players progressed, they will obtain different types of coins as they travel to different places.
The game features a total of 7 Acts. Players will journey through each Act on their quest to defeat the menacing Demons and close the Gates of Shadows. Players also must redo the first 6 Acts but they get to keep their weapons and level. They will face many foes and challenges on their adventure, travelling through different places and worlds, culminating in the epic fight with the mighty conqueror in the final Act.
Aside from the main story, several modes of play are also available which serve to expand upon the story, as well as enriching the gameplay and giving further information about the world. Players can participate in various modes, such as Tournament, Challenge, Survival, and many more. Shall the players want even more challenge or to prove that their victory is not coincidence, they are given the option to activate Eclipse, which will increase the difficulty of fights and allow them to replay completed fights with a much stronger enemies.
Shadow Fight 2 also features a multiplayer mode, the Raids (Underworld). The players will descend to the underground map, where they can challenge mighty bosses in cooperation with other players.
Gallery
See Also
More in