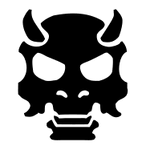 Bosses are opponents with increased health, high damage, and unique abilities in Shadow Fight 3, which are fought at the end of each level. They often have some important roles in the plot. Some bosses have their own unique way of fighting, mainly in their special abilities and to some extent, their battle mechanics that are exclusive to each boss. In some cases, the players will need to change their playstyle and try new tactics in order to overcome certain abilities and mechanics of certain bosses. Boss fights require three rounds to be won instead of the usual two. Defeating them rewards the players with 5 gems, along with other rewards, with some boss fights guaranteeing one fixed card of up to Legendary rarity.
Trivia
All bosses, except Deng Rao, cannot be Shocked.
Listed Shadow Abilities' damage will not be weakened in Perfect Fusion.
Emperor and Shadow Mind utilize the Critical Charge ability. Any attacks delivered (punches, kicks, etc) when the charge is active will be either a block-bypassing hit or a guaranteed critical, dealing much higher damage than normal critical hits.

Unlike the usual case with Heralds weapons, their weapons/hands do not glow when the charge is active.
More in