Anon421 wrote:
TC Hiper wrote: Wait but I don't remember any rig blown up story again from Chapter 7 Part 1. Can you show me the dialogue or the point if there was?
You missed nothing, my friend. There's no explosion at all, hence why I used the term, "similar, but tamer". Nothing blown up with our return, but it still involves rigs nonetheless.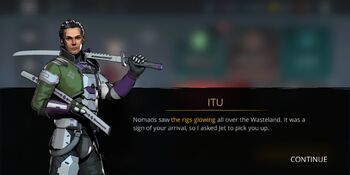 Assuming if Shadow did return sometimes in Ch 2. You can even look at this as some kind of symbolism.
Shadow returns, the sign is a beast goes rampage and a rig blown up: Shadow brings upon destruction.
We return, the sign is the Wasteland get illuminated with glowing rigs: we bring upon... well... light?
You can take this even further. Feral beast attacked Emperor: Shadow invaded Dynasty. Rig blown up: foreshadowing of the Accelerator's method of work.
Oh it makes sense completely. You're right and the rig's blowing up in the past was a sign of Shadow's returning all the time! I'm agree with you. 👌🏻