Today on VK I got some informations about the upcoming update of Shadow Fight 2, this will be the biggest update since Karcer.
This update may include:
New Mythical Enchantment Shield of the Righteous and its set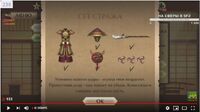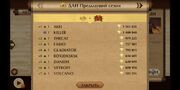 The ninth boss of the Underworld
Some changes for the Pneumo Fists and Composite Sword 
Some more "interesting things" according to Nekki
These changes will take effect gradually and will not available immediately on all platforms. Firstly, some Android users will receive this update for testing, and if things run as expected, all Android users will receive the update. IOS users will get updated shortly after that.
What I've discussed is still in development and things might change in the future. Until then, be patient my friends.